What to do in Singapore – August 2023
Singapore Night Festival 2023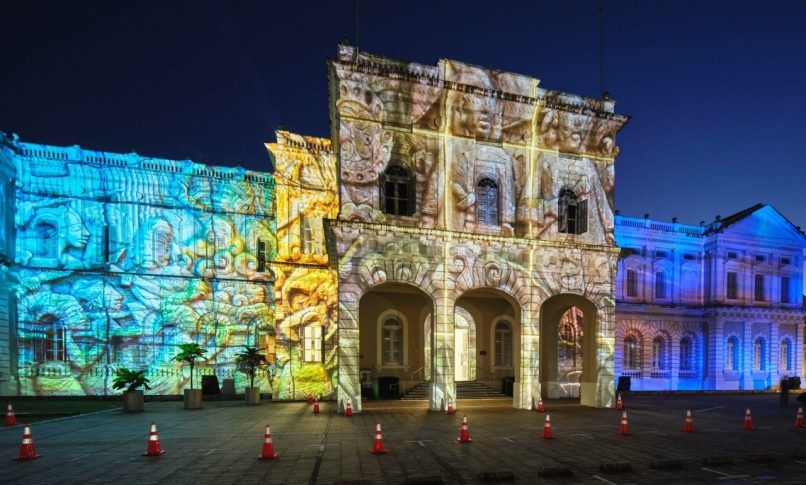 Illuminating the Bras Basah Bugis (BBB) precinct again is the 2023 edition of Singapore Night Festival. Taking on the theme of "Singapore, the Great Port City" and presented by Samsung, this year's edition of the festival showcases Singapore's evolution and growth beyond its early role as a port city into a dynamic modern metropolis where worlds meet.
Expect over 50 experiences lighting up the BBB precinct, including programmes and artworks by local and international artists, and festival partners that retell the stories of Singapore's heritage.
Attendees can explore dynamic projection mappings and Night Lights installations, unique, experiential programmes and food and retail experiences. Transport back in time to where disco was in its heyday during the 70s with this year's festival highlight act, "Time is a Black Circle". Created by local artist Dawn Ng, it features an indoor roller skating rink within National Museum of Singapore with retro throwback tunes in the background to boogie..
Singapore Night Festival 2023 happens from August 18 to 26 at the Bras Basah.Bugis (BBB) precinct. Visit The Singapore Night Festival website for more information.
National Day Parade (NDP) 2023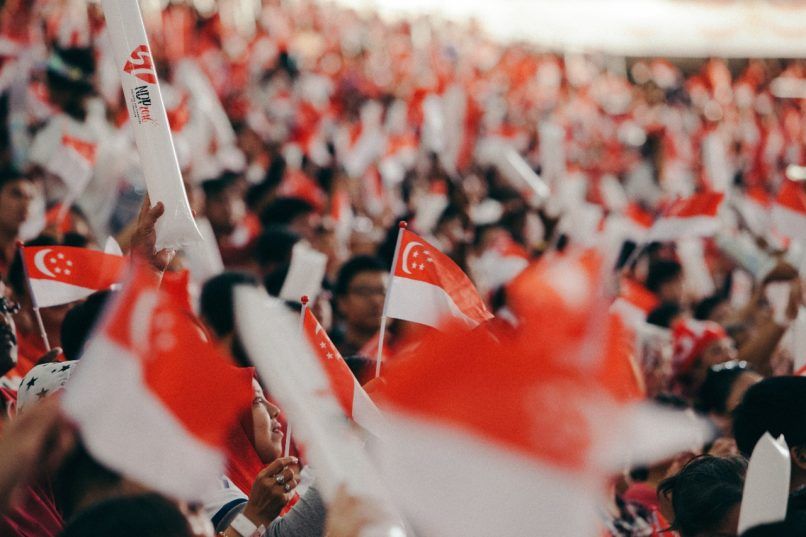 Get patriotic and celebrate Singapore's 58th year of independence wherever you are in Singapore. Those who didn't manage to snag a ticket to see the parade live at The Padang can relax in the comfort of their own home by watching the live telecast on television or live-streaming on NDPeeps' Facebook and YouTube social channels.
But if you wish to catch the spectacular National Day fireworks in the flesh, certain landmarks and open-air spaces are ideal spots to marvel at the spectacular NDP fireworks. Popular locations include The Esplanade Bridge near the Merlion, Helix Bridge near Marina Bay Sands Singapore, Fullerton Hotel, and the lawn outside Asian Civilisation Museum and Victoria Concert Hall. Otherwise, participate in one of the many heartland fringe activities nearby. Read our full NDP 2023 guide here.
NDP 2023 happens on August 9 at The Padang.
Sundown Festival 2023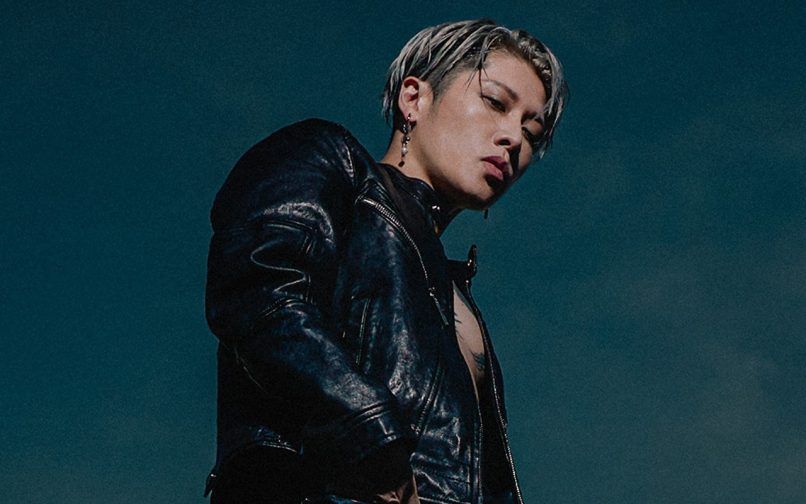 Ready to rock and stomp your feet at Sundown Festival 2023? This year's 12th edition will feature headline acts like Global DJ sensation R3HAB, Taiwanese singer-songwriter Jam Hsiao, Korean singer Shaun, and Japanese rocker MIYAVI, alongside local musicians like Iman Fandi and Glenn Yong. This two-day Asian music and art festival will be held at Pasir Panjang Power Station.
Sundown Festival 2023 happens from August 12 to 13 at Pasir Panjang Power Station.
Brewnanza Fest by Brewlander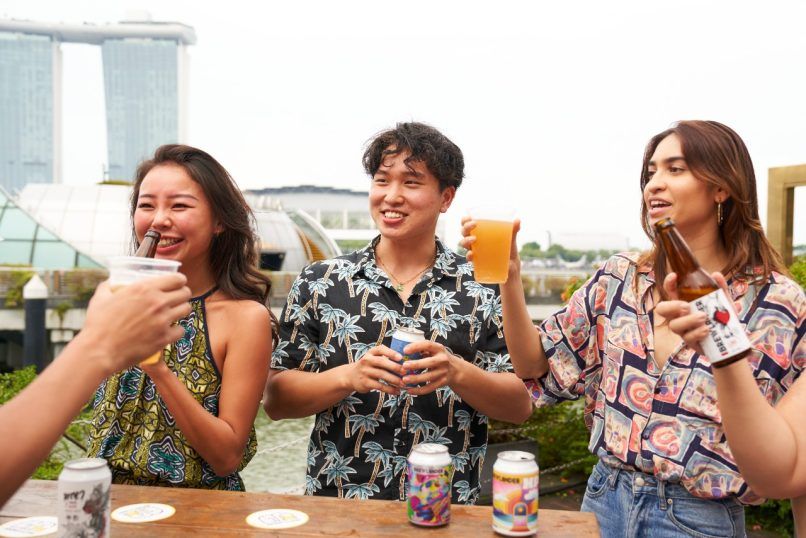 There's no better way to beat the heat with a thirst-quenching craft beer. And you can choose your favourite from a massive selection at Brewnanza Fest by Brewlander. Held at Bayfront Event Space, discover over 100 unique brews from more than 20 innovative local and international breweries representing America, Asia, Australia, Europe, and the United Kingdom.
Sample refreshing pale ales and juicy IPAs to luscious Smoothie Sours and funky Farmhouse ales. Which means you certainly won't stop at one pint. Explore brews from esteemed breweries such as Japan's DD4D, the renowned UK craft brewery Cloudwater, and the eagerly anticipated arrival of US-based Trillium Brewing in Singapore. The fun doesn't end here; grab a glass and groove to live music performances featuring talented homegrown music and party collectives like Ice Cream Sundays and Darker Than Wax.
Brewnanza Fest by Brewlander happens from August 3 to 6 at Bayfront Event Space.
PATH x Eat and Cook 4 hands experience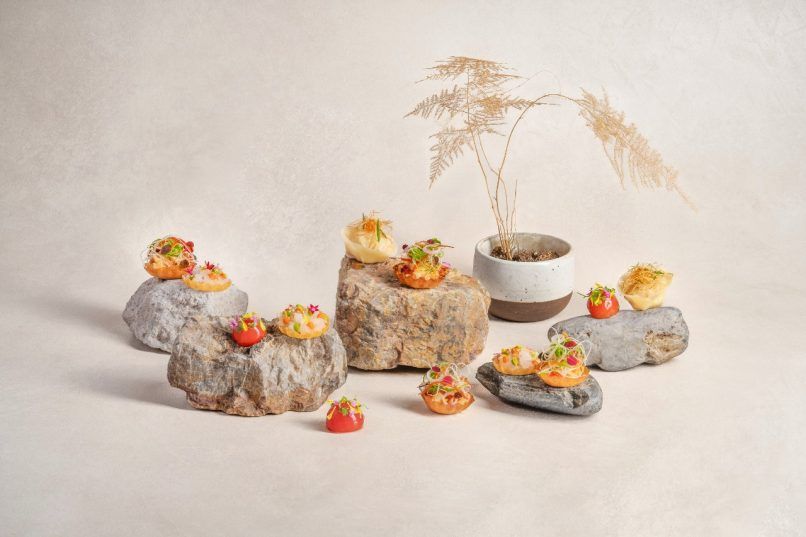 In a two-day, dinner-only experience, Chef Marvas will collaborate with Chefs Soh Yongzhi and Lee Zhexi of Eat and Cook from Malaysia to present a menu saluting their respective National Days (Singapore and Malaysia). Singapore will host the first set of collaborations ahead of its National Day, followed by a reciprocal 'leg' in Kuala Lumpur later in the month.
The eight-course tasting menu will showcase iconic creations, inspired by the three chefs' favourite dishes, from Singapore and Malaysia and reimagined through the contemporary lens with the skills and vision of the three chefs. Look forward to Hainanese Chicken Rice-inspired Oita Farmed Hamachi, Penang Oyster, and Japanese Sesame.
Path x Eat and Cook 4 hands experience happens from August 7 to 8 at PATH. Reserve here.
Butcher's Block x Braci Block 4 hands experience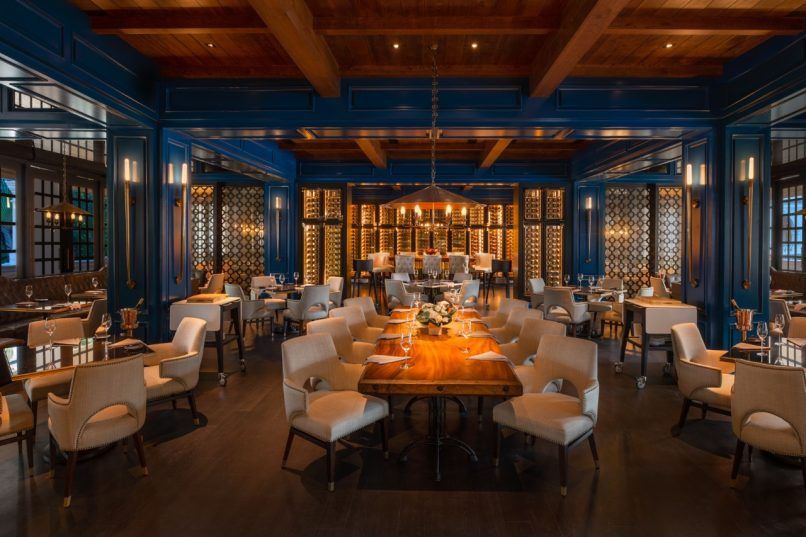 Focusing on flavours derived from wood-fired culinary techniques with progressive Italian cuisine, Chef de Cuisine Jordan Keao of Butcher's Block and Chef de Cuisine Matteo Ponti of Braci will be collaborating for the very first time on an extraordinary multi-course dining experience.
Be treated to fragrant and tasty creations like Smoke on the Water with Smoked kingfish and eel accompanied by Seaweed and Ponzu, Raviolone on the Coals (featuring Manjimup black truffle, Pork ribs jus, Guanciale), and Red Mullet (prepared with Laksa oil, Singapore "Acquapazza" and Shishito Pepper).
Braci x Butcher's Block 4 hands experience happens on August 6 at Butcher's Block and August 14 at Braci. For reservations, call +65 6412 1816 or email singapore@raffles.com.
UNIQLO x Studio Ghibli Southeast Asia exclusive "Hey, Let's Go!" collaboration collection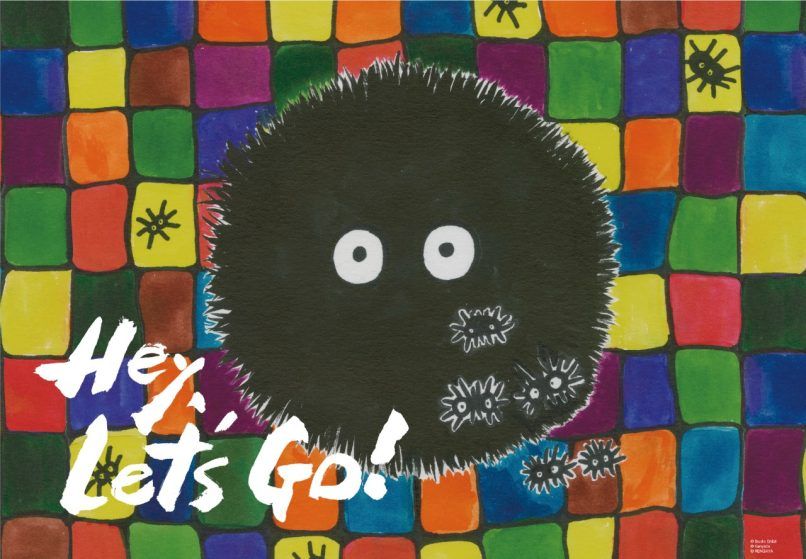 Here's a win for Studio Ghibli fans who live in Southeast Asia. UNIQLO will drop their second collaboration collection with Ghibli exclusively for Southeast Asia. This second 27-item UT collection incorporates art featuring Ghibli's best-known works and designs by Thai artist Kanyada and longtime Studio Ghibli Producer Toshio Suzuki. The collection highlight has to be the viral Round Mini Shoulder Bags that's proven to be a worldwide hit.
From August 18 to September 14, visitors can look forward to a myriad of fun and immersive Ghibli-inspired activities taking over Bugis+. This includes snapping photos of installations of famous scenes and characters like the moving castle from Howl's Moving Castle and Totoro from My Neighbour Totoro as well as Ponyo at the atrium.
UNIQLO's "Hey, Let's Go!" collaboration collection will be available from August 17 at Bugis+ first before launching at all Uniqlo Singapore stores and online on August 21.
Stranger Things – The Encounter: Singapore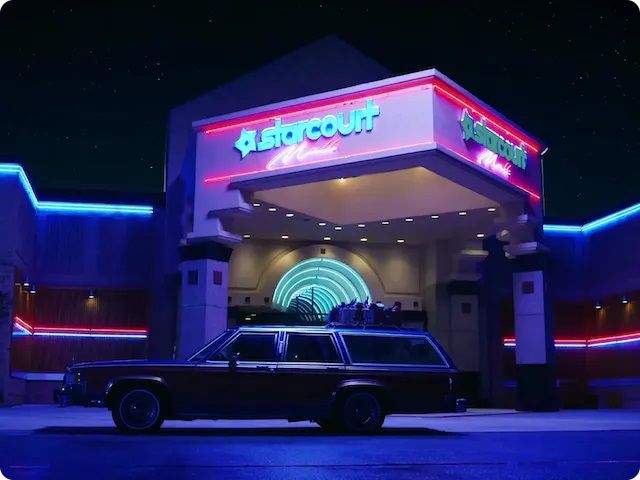 Ever wondered what it'd be like to immerse in the world of Netflix's hit drama Stranger Things? Now you'll have the chance via a retail experience in Bugis+ mall. Held at The Encounter, this 45-minute experience allows access to the Starcourt Mall Area that stocks Stranger Things merchandise in the series' iconic 80s-themed set. Those who get the Priority Pass ticket will get an accompanying exclusive merchandise bundle.
The public can also explore the free zone that contains themed photo booths and selected merchandise in the retail area.
Stranger Things – The Encounter: Singapore happens till Oct 1 at Bugist+. Admission fees apply.
Andrew Gn: Fashioning Singapore and the World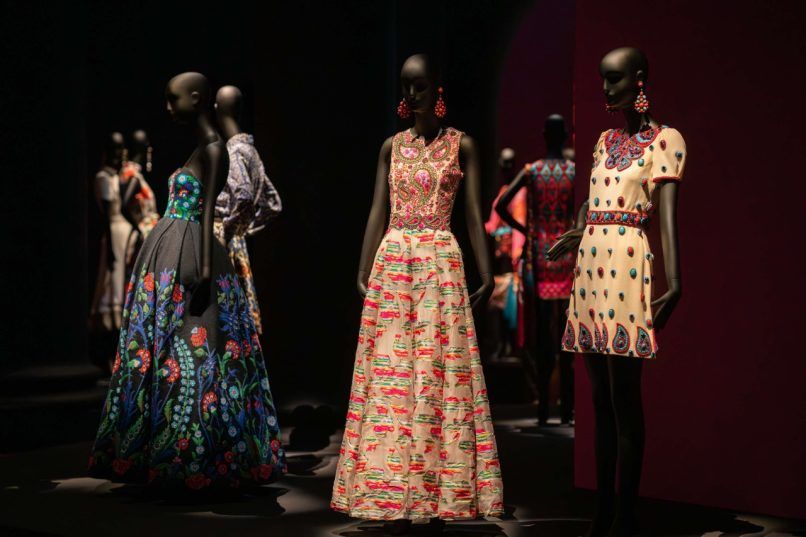 Here's your chance to marvel at intricate fashion creations by renowned Singapore fashion designer Andrew Gn up close, whose masterpieces have been worn and appreciated by celebrities like Fan Bing Bing, Emma Stone, and Lady Gaga. With five sections and over 100 representative works inspired by Western and Asian culture, the Asian Civilisation Museum exhibition is also ACM's largest exhibition celebrating a contemporary fashion designer.
Afterwards, channel your inner fashionista to create personalised outfits with Andrew Gn's iconic print motifs and try them on virtually at augmented reality kiosks.
Andrew Gn: Fashioning Singapore and the World happens till Sep 17 at Asian Civilisation Museum. Admission fees apply.
Sentosa Food Fest 2023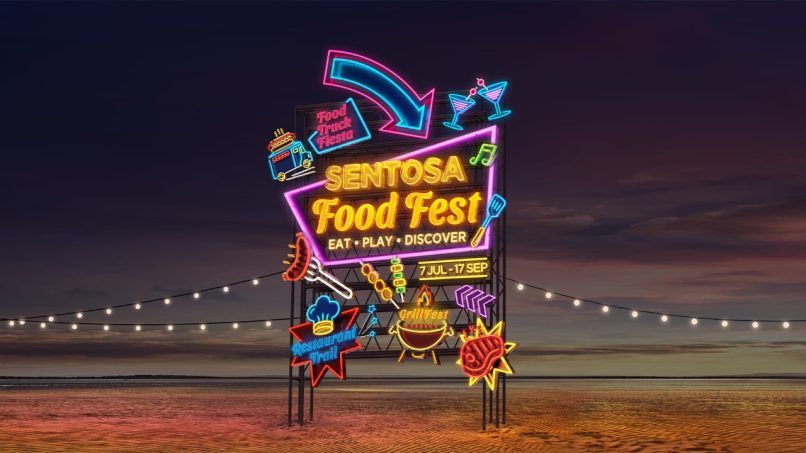 Get ready to have a feast on the beach at the second edition of the Sentosa Food Fest. What's not to love about an evening of culinary delights, beach vibes, and great company? Look forward to the festival's signature GrillFest, which sees 35 stalls offering delectable BBQ classics to international cuisine and innovative dishes by Siloso Beach.
Sentosa Food Fest 2023 happens from July 7 to September 17 at Siloso Beach, Sentosa.
Bond over Bee's Knees Picnic 'Buzzket'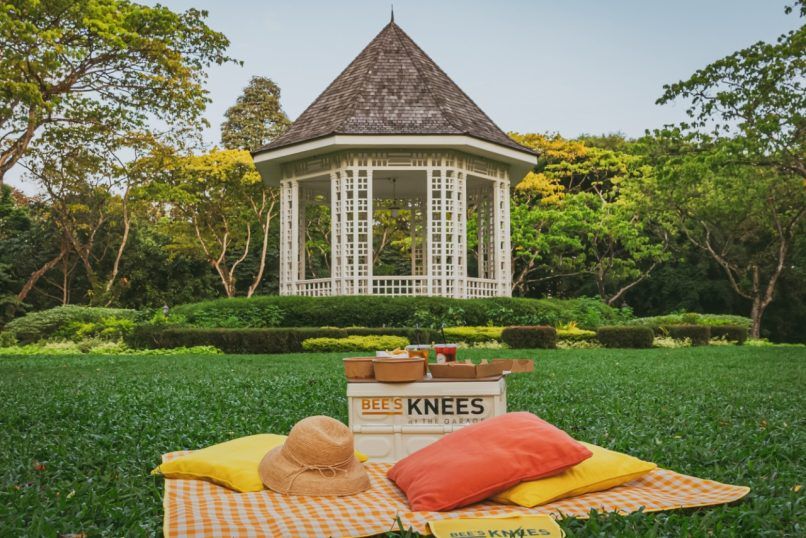 UNESCO World Heritage Site Singapore Botanic Gardens is one of Singapore's best spots for a gathering and Bee's Knees knows this. Hence, they are offering ready-to-set-up kits with everything needed for a perfect picnic.
Each 'buzzket' comes with its own reusable mat, cushions, battery-operated candles, and delicious meals for two or four, add-on Chandon Garden Spritz options at SGD$16 nett (1 glass), SGD$25 nett (2 glasses), or SGD$58++ (bottle). Fur-kids aren't left out too. Top SGD$28 (two pax) or SGD$20 (four pax) to get a Dog-friendly Picnic Buzzket that includes dog toys, a dog bowl, treats and a bandana.
Bee's Knees Picnic 'Buzzket' is available to order online via Bee's Knees at The Garage website.
Now Boarding: Experiencing Singapore through Travel, 1800s–2000s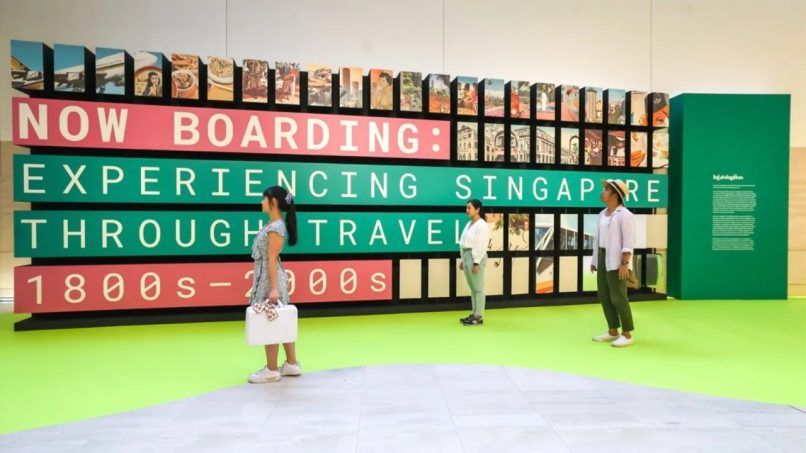 Singapore is known for its top-notch award-winning airport and national aircraft carrier Singapore Airlines. Wonder what's the magic behind their success? Head down to this travel-themed exhibition that traces the evolution of Singapore's identity as a popular travel destination, through the eyes of those who have arrived at our shores from the past to the present.
Through four thematic sections aligned to the themes of transport, accommodation, food and beverage, and sights and shopping, Now Boarding showcases a specially curated selection of ubiquitous material and artefacts evoking powerful memories of travel to and from Singapore. This includes the iconic analogue flip board that was previously located at Changi Airport, as well as a showcase of the history-making Singapore Airlines' A380 prestigious Suites Cabin seat.
Now Boarding: Experiencing Singapore through Travel, 1800 – 2000s happens at National Museum of Singapore, Exhibition Gallery, Basement Level, till November 19. Admission is free for Singaporeans and PRs.
Waga Mari's Sea Spirits: Sunset Cocktail Cruise by Distilled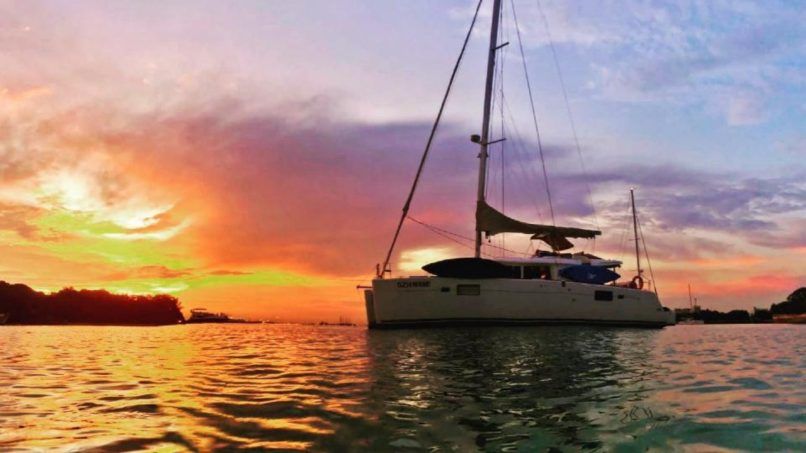 There's no better feeling than holding a well-shaken glass of cocktail in hand while watching the glorious sunset. Waga Mari and Distilled LLP come together to make this picture-perfect setting possible.
On board the 45-foot luxury catamaran Waga Mari (Honour the Sea), guests can enjoy a free flow of food, beverage and live entertainment during the course of its three-hour cruise around the southern islands of Singapore. Of course, the highlight will be the cocktails curated by the bar team from Mortar & Pestle, which is located at The Great Room on South Bridge Road. Expect spirits like Amaro Montenegro, Select Aperitivo, High West Whiskey, Old Young's Gin and Vodka and Ron Colón Salvadoreño Rum.
Waga Mari's Sea Spirits: Sunset Cocktail Cruise by Distilled LLP is currently ongoing at an introductory price of SGD$188nett till June 30. It will cost SGD$228nett from July 1 onwards.
GIFFEST by EYEYAH!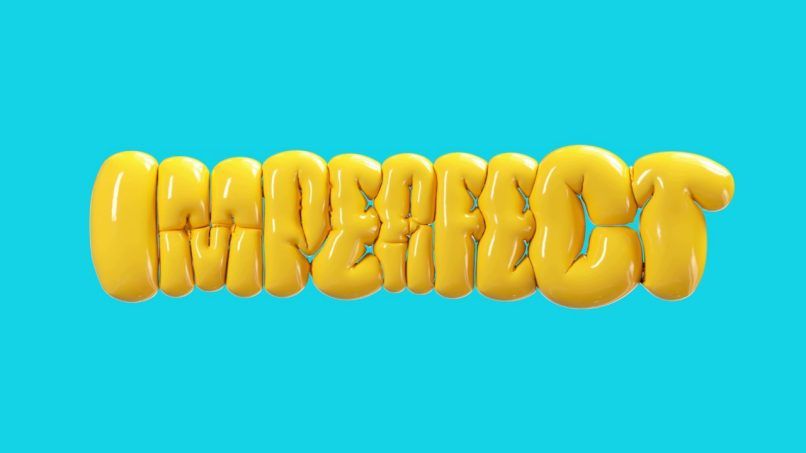 Returning for its third edition, GIFFEST by EYEYAH! focuses on GIFs as a medium to explore the world of the 'IMPERFECT' through stunning new works by 50 visionary local and international creatives. This exhibition, curated by Steve Lawler, invites visitors to discover the beauty and value of imperfection as an essential aspect of human creativity and expression.
The 'IMPERFECT' theme spotlights the prevalent social issue of perfectionism and its impact on society, challenging expectations and attitudes. Highlights include immersive works by artists Takahiro Komuro (@tkomfactory), Buro UFHO (@yanandjun), and Arya Mularama (@aryamularama).
GIFFEST by EYEYAH! happens from May 18 to August 26 at the National Design Centre Level 1 Atrium.
Glamping in the Wild at The Singapore Zoo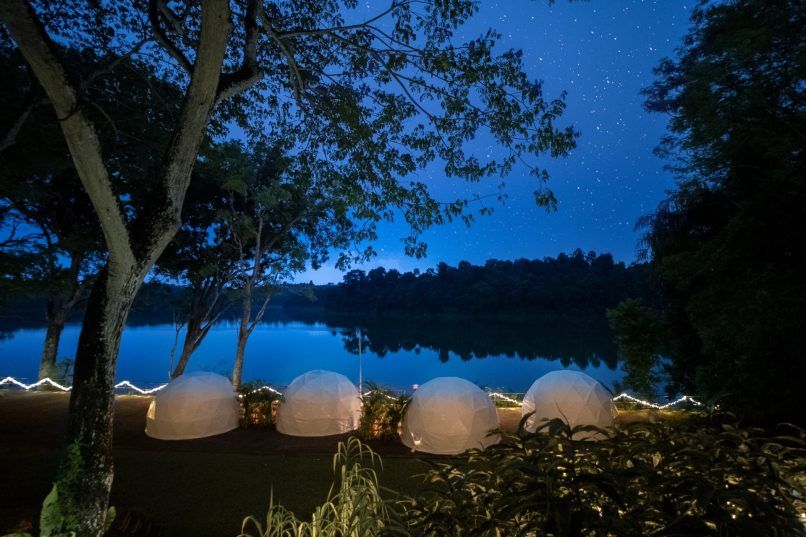 Connect with nature and animals at The Singapore Zoo via the return of their glamping experience. This refreshed 'Glamping in the Wild' programme will feature behind-the-scenes tours like insights into animal healthcare and the working processes at Wildlife Nutrition Centre. The day ends in your dome tent as Mother Nature coaxes you to sleep with the soothing sounds of the Upper Seletar Reservoir.
Glamping in the Wild happens at The Singapore Zoo from April 1 onwards.
Van Gogh: The Immersive Experience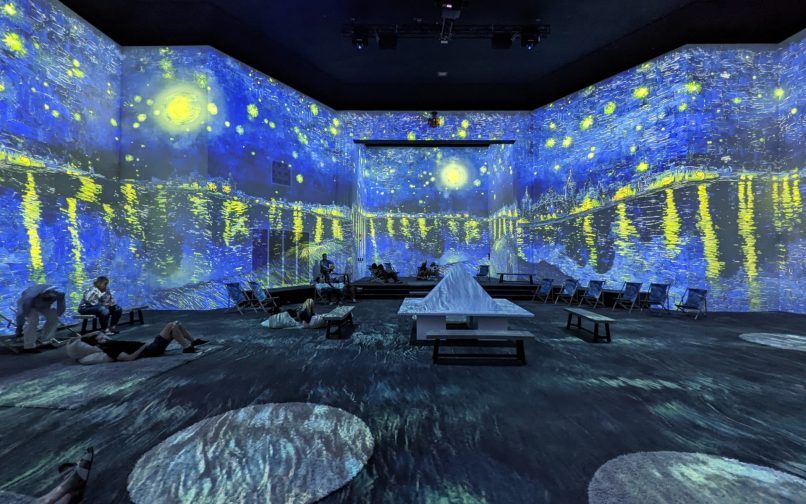 Ever wondered what it'd be like to see the majestic artworks by celebrated artist Vincent van Gogh come to life? Give your senses a treat at Van Gogh: The Immersive Experience in RWS. Seen by more than five million visitors worldwide since 2017, the exhibition finally makes its Southeast Asian debut in Singapore.
Experience the iconic Dutch painter's works including Starry Night and Sunflowers through a mix of stunning replicas, cutting-edge digital projections, Virtual Reality (VR), and mesmerising atmospheric light and sound across thematic zones like 'About the Artist', 'Anamorphose', and 'Japonisme' (a first for the exhibition).
Van Gogh: The Immersive Experience happens daily except Tuesdays from March 2023. Tickets start from SGD15 for children and SGD24 for adults.
(Hero and feature image credit: Bee's Knees at The Garage)