Joseph Adam Jonas, aka Joe, was born on 15 August 1989 in Casa Grande, Arizona, US, to Denise, a sign language teacher and singer, and Paul Kevin Jonas, a former pastor and musician. Joe has three siblings — Kevin Jonas, Nick Jonas and Frankie Jonas. Nick, Joe and Kevin together form the pop-rock band Jonas Brothers.
What is Joe Jonas' net worth?
According to Celebrity Net Worth, Jonas has an estimated net worth of USD 50 million. Having been under the spotlight from a young age, Joe gained massive popularity when the Jonas Brothers' debut studio album It's About Time hit the shelves in 2006. Additionally, his solo music career added to his fortune.
Besides his musical endeavour, Joe Jonas, along with his brothers, also starred in a number of Disney Channel productions, including their own Disney series and several films.
A breakdown of Joe Jonas' net worth, career highlights and other details
Joe and the Jonas Brothers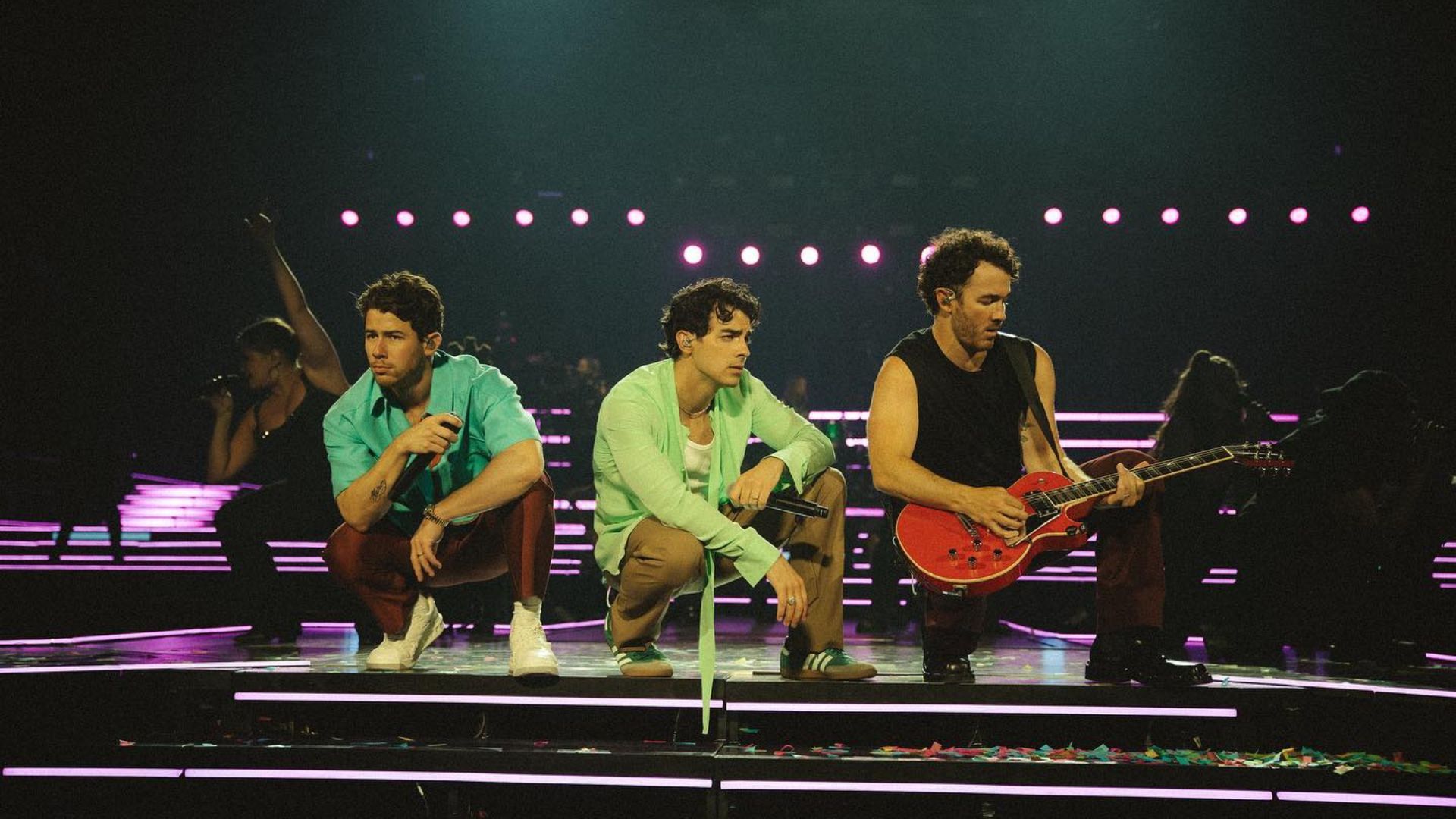 Joe Jonas' net worth has been on the rise since he teamed up with his brothers to form the boy band in 2005. Their relatable lyrics, soulful music and charismatic performances propelled them to global popularity. It's About Time, under Columbia Records, sold 67,000 copies in the US. While it may not have made a lot of money, it gave them a good headstart.
Although they were dropped off by Columbia Records, the Jonas Brothers were signed by Hollywood Records. Their self-titled second album broke into the top five on the Billboard 200 chart in August 2007. It comprises hit tracks like "Hold On", "S.O.S" and "When You Look Me in the Eyes" and marked the beginning of their international recognition.
However, it was the next two albums — A Little Bit Longer in 2008 and Lines, Vines, and Trying Times in 2009 — that reached No.1 on the Billboard 200 chart. While these are the band's collective efforts, it can be assumed that Joe Jonas' paychecks have been quite hefty as well.
Between 2011 and 2013, the band went on a short break to focus on their solo careers. The brothers were preparing for their fifth studio album in 2013 when they took fans by surprise with their split over "a deep rift within the band over creative differences," says InTouch.
After a long hiatus, the trio reunited and dropped their fifth studio album, Happiness Begins in 2019. Its blockbuster track "Sucker" became a RIAA 2x platinum and soared to No. 1 on the Billboard Hot 100 chart in the US, Australia, Canada, Latvia, Mexico, New Zealand, Singapore and Slovakia. It was the first No. 1 track for the trio and the first No. 1 debut by a boy band that decade.
Their sixth offering, The Album (2023), arrived as a follow-up to Happiness Begins and has dominated the Billboard Top 200 album chart. According to Variety, The Album peaked at No. 3 on the listing, trailing behind Morgan Wallen's One Thing and Taylor Swift's Midnights. "The funk-inspired pop set debuts with the equivalent of 52,000 units earned, sales comprising 35,500 of that total, and just about 21 million official streams," said the news outlet.
Jonas Brothers' tour earnings
Joe, Nick and Kevin embarked on The Tour on 12 August 2023 at the Yankees Stadium in New York. Comprising five albums in one night, the New York Post mentions the setlist consists of 66 songs. While the earnings from this are not yet known, the grandeur of production and craze among fans indicate the earnings to be quite a whopping figure.
A 2021 Billboard report states that JoBros crossed the USD 300 million mark from their touring and selling over four million tickets in total. As one of the first musical outfits to host physical performances in the post-pandemic era, the siblings announced the Remember This Tour in May 2021, which garnered USD 42.5 million. Concerts were held between August and October before the Delta variant of COVID-19 set in.
Prior to this, the Happiness Begins Tour, which started in 2019, was a grand success with 74 sold-out Arena shows and Bebe Rexha and Jordan McGraw as guests on select dates. Over 1 million tickets were sold and the concert tour garnered over USD 100 million in revenue. According to Forbes, when the group wrapped the show up in February 2020, they were netting over USD 1.5 million from every stop.
The same year, Kevin, Joe and Nick ranked 20th on the Forbes' Celebrity 100 list for the first time in a decade. The publication mentions USD 68.5 million as the Jonas Brothers' combined net worth in that year.
"Overall, the Remember This Tour averaged USD 1.01 million and 12,600 tickets per show. It's the band's third tour to pace more than USD 1 million per concert, following World Tour 2009 and 2019's Happiness Begins Tour. And, it is their fifth run with a five-figure sales number, following the 2008-09 Burnin' Up Tour, World Tour 2009, World Tour 2010 and Happiness Begins Tour," said Billboard. Hence, it can be safely deduced that Joe Jonas has earned a big share of the pie.
Joe Jonas' solo career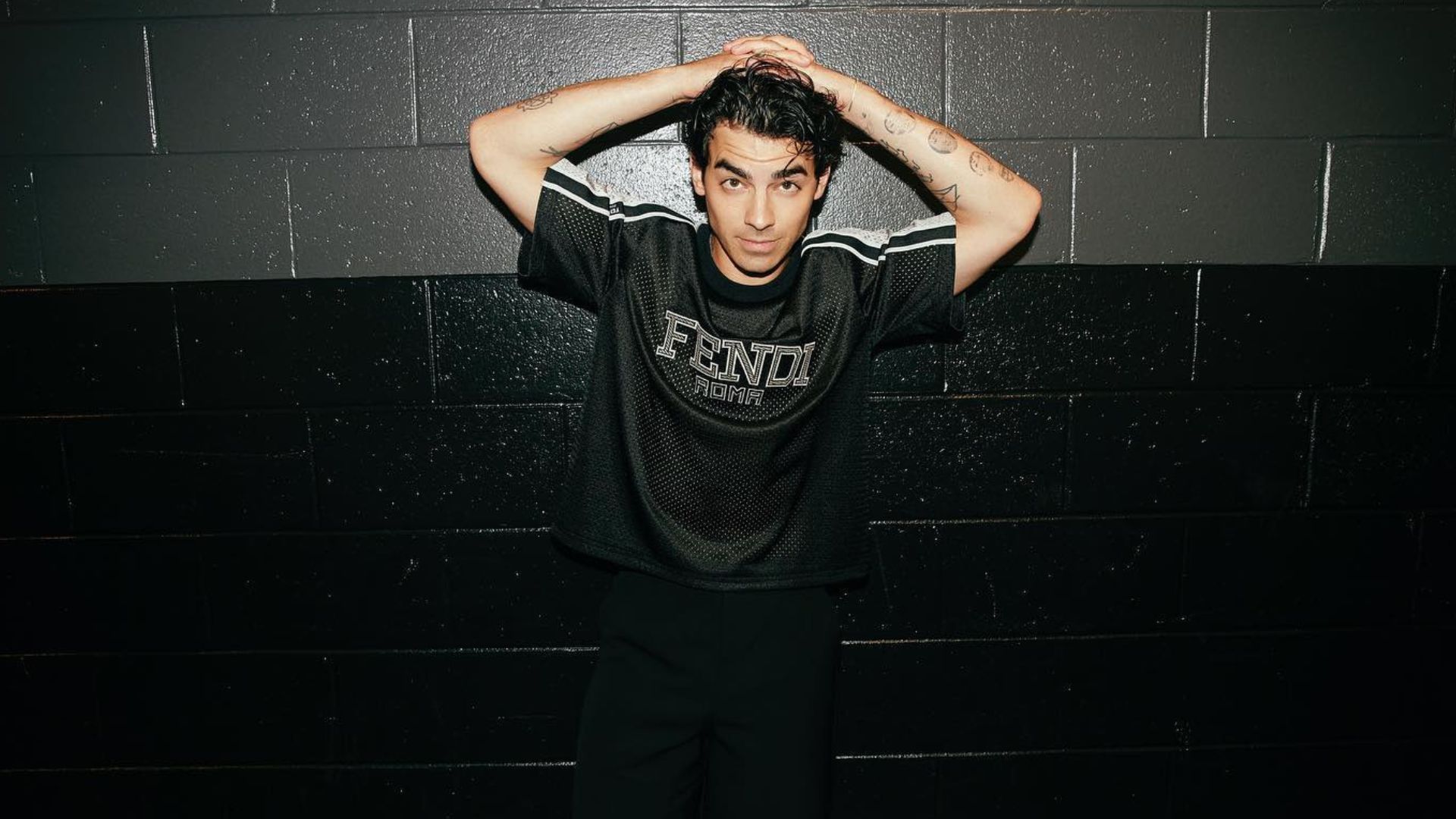 Jonas released a solo album in 2011 titled Fastlife. It reached No. 15 on Billboard's Hot 100 and sold about 45,000 copies by 2015. Around the same time, he reportedly joined Britney Spears on her European tour as well.
In 2015, Joe Jonas founded the pop band DNCE along with Jack Lawless, JinJoo Lee and Cole Whittle. The group's biggest hit song "Cake By the Ocean" (2015) reached No. 1 on Billboard's Adult Top 40 chart in the US and became a worldwide sensation.
In 2018, Jonas joined The Voice Australia as a coach after being a mentor on the American version of the show the previous year. In June 2018, Jonas and DJ Jonas Blue released their collaborative song "I See Love", for the film Hotel Transylvania 3: Summer Vacation. These projects helped make Joe Jonas' net worth become a staggering six-figured number.
Stints with Disney and his acting career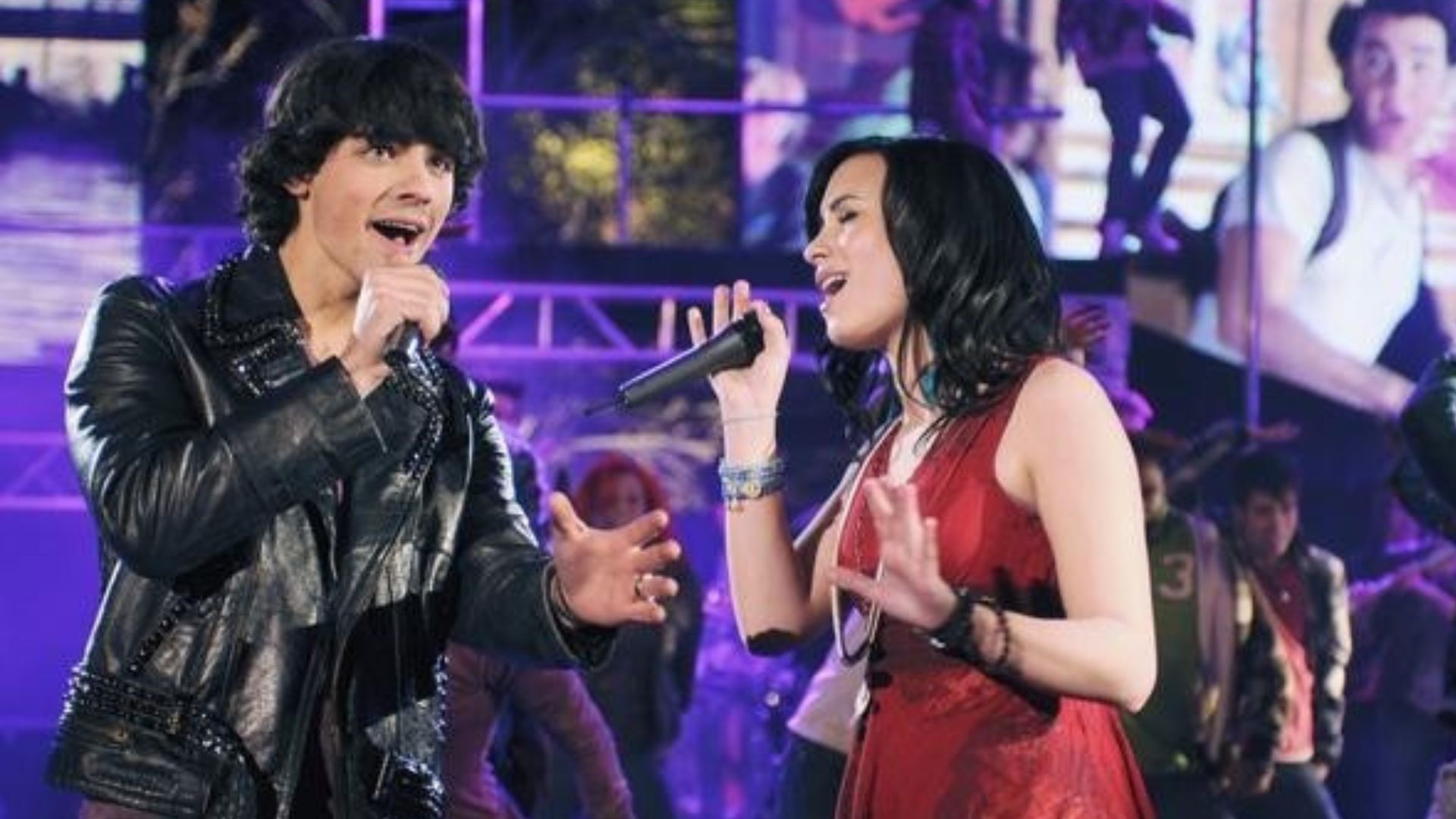 Jonas began working at a young age, and his appearances on several Disney Channel shows and films along with his brothers, made them well-known faces. Therefore, it comes as no surprise that he has been on the way to a colossal net worth for a long time.
In 2008, he starred in the Jonas Brothers' reality series titled Jonas Brothers: Living The Dream. The show took viewers behind the band's When You Look Me In The Eyes tour, held in 2008. The limited series gave a glimpse of their preparation and what goes on in the Jonas family.
The same year, Joe Jonas made his film debut in Camp Rock, starring a young Demi Lovato. The musical garnered a massive nine million views after its premiere, and the soundtrack opened at No. 3 on the Billboard charts. The lead song "This is Me" reached No. 9. Jonas also starred in its sequel, Camp Rock 2: The Final Chapter in 2010.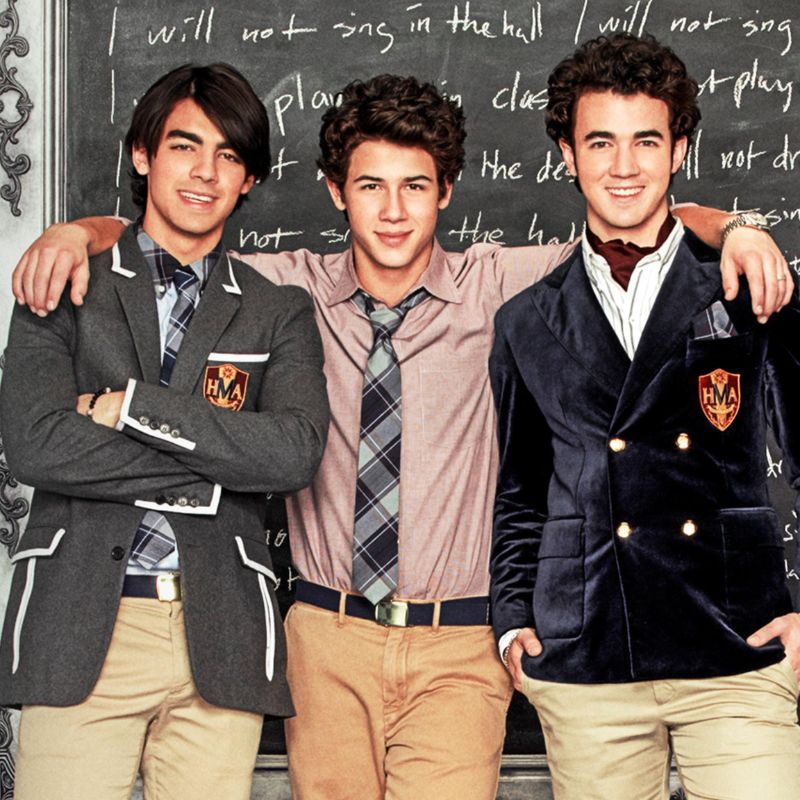 In 2009-2010, the family had another Disney series, Jonas, which showed the brothers trying to lead ordinary lives and all things fun and frolic. A baby Frankie Jonas is also seen along with the family's New Jersey home as well as their private school, Horace Mantis Academy.
Jonas also made a guest appearance in a 2012 episode of Hot in Cleveland (2010-2015). The three brothers voiced the three Cherubs in Night at the Museum: Battle of the Smithsonian (2009). In 2007, they were seen in the Miley Cyrus starrer Disney show, Hannah Montana. In the episode titled Me and Mr. Jonas and Mr. Jonas and Mr. Jonas, the brothers sang "We Got The Party".
Joe Jonas' brand endorsements
In 2022, Jonas became the brand ambassador of Merz Aesthetics for its Botox-rivaling anti-wrinkle injection, Xeomin (incobotulinumtoxinA). The "Only Human" singer was signed up for the "Beauty on Your Terms" campaign for Xeomin. His charisma makes him the perfect fit for the pharma company's offerings.
He is also the co-founder and face of the popular carbonated sangria brand, Ohza. In fact, on 30 March 2023, he announced the company is looking for ambassadors. "Yes, you'll receive free Ohza which, I mean, that's delicious, and work directly with the team and myself on content, events this summer, new merch and much, much more. So go to the link and apply right now. What are you waiting for? Join my team!" Jonas wrote on Instagram while making the announcement.
In 2017, luxury label Guess roped in the singer as the face of its new underwear line called "Hero". Jonas was pictured alongside model Charlotte McKinney in Guess underwear, as the campaign aims to strengthen and promote the brand's beachwear and lingerie section.
Joe Jonas' property portfolio
Joe Jonas has been actively dabbling in the real estate market. Men's Health states that in early 2019, he sold his Sherman Oaks residence for USD 3.7 million, without any profit or loss. Newlywed at that time, Turner and Jonas were spotted house hunting in New York.
Architectural Digest states the couple lived in a gorgeous Miami abode, which they bought for USD 11 million in 2021. Spelling luxury and refined taste at every turn, the 967 sqm waterfront property features six bedrooms, nine bathrooms, coral rock walls, beamed ceilings and a koi pond bordering a winding glass staircase. Multiple pools, a hot tub, an outdoor kitchen, a private dock and expansive open areas give the place a tropical summer vibe. The couple listed the property for USD 17 million and sold it for USD 15 million.
In 2018, the power couple reportedly invested in a New York condo, which is nothing short of a luxurious mansion. The 296 sqm three-bed, three-bath property features a private lift, kitchen with modern fixtures, open dining space, a huge terrace with outdoor seating arrangement and gorgeous views of the city. They reportedly bought it for USD 5.5 million but listed it for a reduced price of USD 5.4 million.
Prior to meeting Turner, Jonas had opened his property portfolio by purchasing a West Hollywood mansion in 2014 for USD 2.6 million. Located just off the Sunset Strip, it covers an area of 296 sqm. Besides four bedrooms and five bathrooms, the house offers an elegant eat-in kitchen, dining room, lounge and breakfast area, and media room. The back garden is a relaxing den with an alfresco dining area, barbecue and a small swimming pool. In 2015, Jonas sold it for around USD 3 million.
His luxury car collection
Besides his lavish properties, Jonas also owns a few robust automobile beasts that justify his rising net worth. The "Waffle House" crooner reportedly drives an Audi R8 Spider that costs USD 198, 700. The sportscar is powered by a 5.2-litre naturally aspirated V10 engine.
A rare Fisker Karma is reportedly a part of his luxury fleet. The hybrid car might seem a bit dated, but when Jonas bought it in 2011, for around USD 120,000, it represented cutting-edge technology. It offered roughly 51km of electric-only range.
A BMW 3-series convertible, worth USD 59,800, is another gem in Jonas' garage. Equipped with a 255 hp turbo four-cylinder and a 385 hp turbo six-cylinder with a new plug-in hybrid model, the car has a rear or all-wheel drive paired with an eight-speed automatic transmission.
Besides these, a Tesla and Aston Martin DB 11 are also among his luxury rides.
Joe Jonas' personal life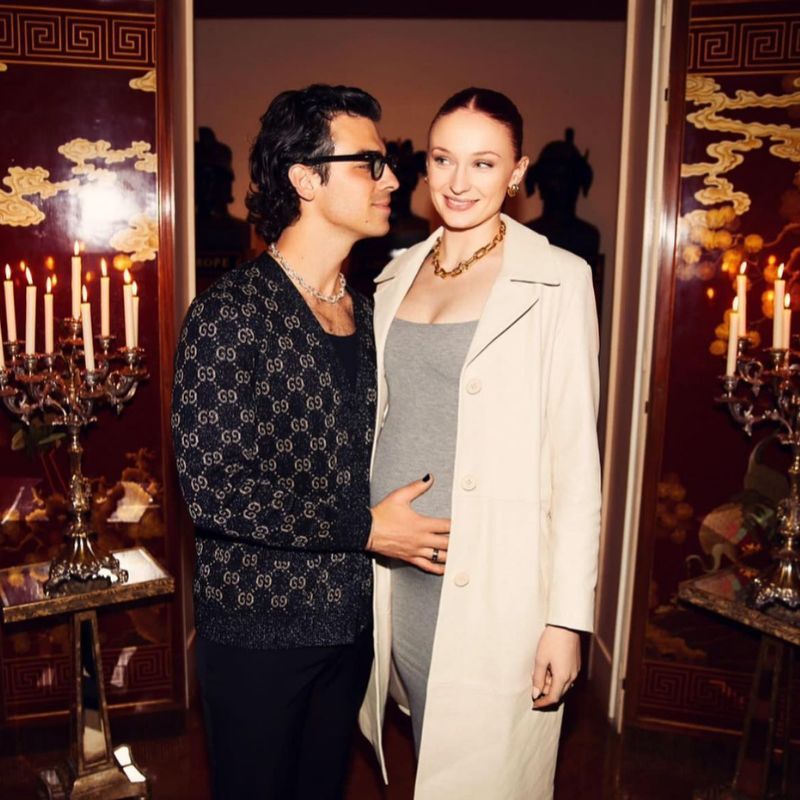 Joe Jonas and Hollywood actor Sophie Turner began dating in 2016 and were engaged in 2017. The power couple got hitched in a Las Vegas ceremony in 2019 as well as in Paris in the same year. They have two kids — the elder daughter Willa was born in 2020, while their younger daughter, whose name is not yet revealed, arrived in 2022.
The couple sparked divorce rumours in September 2023. According to TMZ, Joe had consulted divorce lawyers and was seen without his wedding ring. However, on 2 September 2023, the Jonas Brothers shared an image of the trio, where the ring is visible. The two haven't announced anything officially.
Jonas has had a shaky romantic history before being linked to the GOT alum. In 2005, he dated American actor and singer AJ Michalka after he toured with her group Aly & AJ. He had a rocky phase with Taylor Swift in 2008. Despite their brief relationship, it is believed some of her breakup songs are based on this period.
Over the years, Jonas was also linked to Lovato and Gigi Hadid.
(Hero and feature image credit: Joe Jonas/ Instagram)