On the skincare front, skincare experts Sulwhasoo, SK-II, and Aesop have brought their A-game with anti-ageing and skin brightening products, Meanwhile, big makeup names like Gucci Beauty, Chantecaille, and Pat McGrath have launched foundations, lipsticks, and eyeshadows that'll leave you looking and feeling good for the rest of the year. Complete your transformation with a spritz or two of Diptyque and Chloé's latest fragrances, both of which are guaranteed to turn heads for all the right reasons.
Dive in as we bring you the best (tried-and-tested) new beauty products for March 2023.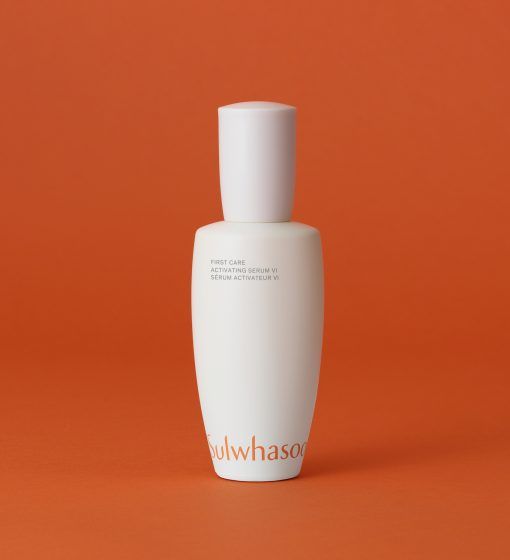 Now in it's sixth generation, the iconic First Care Activating Serum VI is better than ever, with not only an elegantly minimalist bottle design, but also an elevated formula. When used as the first step in a skincare routine, this lightweight anti-ageing product infuses the skin with Sulwhasoo Master Complex, a proprietary compound by Sulwhasoo that's supercharged with the essence of Lyphanax, a ginseng that has undergone 500 hours of natural ripening. The result is a serum that revitalizes and strengthens the skin effectively.
Available at all Sulwhasoo boutiques and counters, as well as at Sephora in-stores and online.
S$125 // Shop Here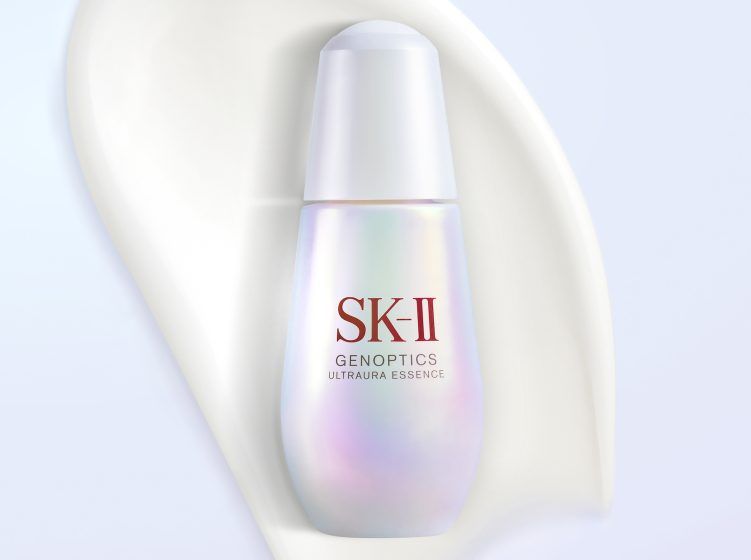 It's no secret that a constant lack of sleep wrecks havoc on the skin, but SK-II has discovered that it is exactly sleep deprivation that causes the "yellow dullness", which prevents your skin from glowing. The new GenOptics Ultraura Essence was created to combat just that, and is formulated with not only the brand's proprietary PITERA, but also SDL PRO, which reduces the appearance of this sallowness, as well as White Lotus Complex, which brightens the skin.
Available at all SK-II boutiques and counters, as well as at Sephora in-stores and online.
S$362 // Shop Here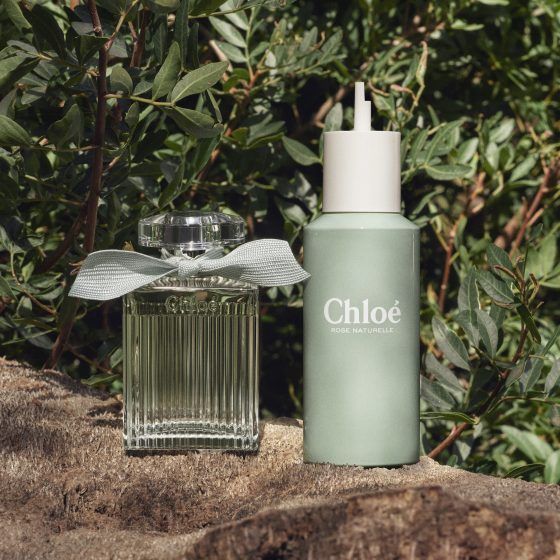 Rose perfumes can be overpowering and artificial, but Chloé wants to change your perception of the typically sweet floral scent with Rose Naturelle. Made entirely from natural origin ingredients, the fragrance is far from being cloying; instead, it's fresh, floral, and woody at once, thanks to the Moroccan neroli, mimosa, and cedar that complement the handpicked organic roses. The sustainable scent can also be replenished via a clever refillable bottle, and is housed within packaging that's crafted from recycled materials.
S$280 // Shop Here
It's always a good month when Diptyque launches a new fragrance. This time, it's the Orphéon, a beautiful genderless chypre scent that's infused with fresh juniper berries and jasmine, before warm hints of cedar and tonka bean come through. The sensual fragrance can credit its complexity to its inspiration, an iconic night club in the Saint Germain quarter of Paris in the 1960s, where patinated wood, vapours of alcohol, and the musky wafts of makeup from the artists linger.
Available at the diptyque boutique at Takashimaya S.C, at Escentials Paragon and Escentials Tangs, and online at escentials.com.
S$266 // Shop Here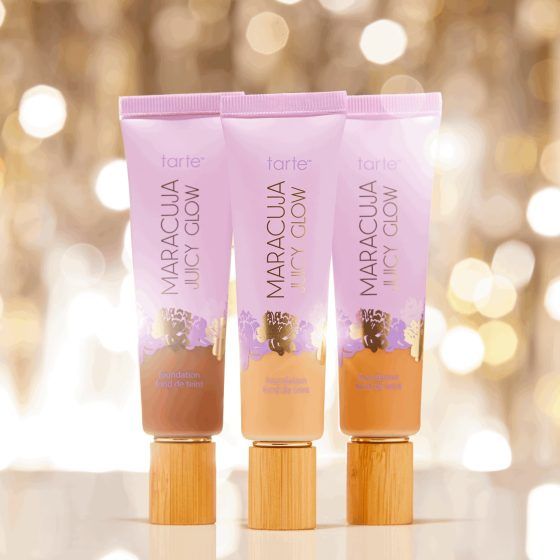 You might know Tarte for its holy grail concealer Shape Tape, or for its versatile Tartelette eyeshadow palettes, but you're going to want to add this to your routine too. Also known as "the tint that broke the internet", this foundation offers the perfect dewy-radiant finish for a soft-focus glow, with ingredients such as hyaluronic acid, marajuca, and over 10 superfruits to supercharge the skin throughout the day. Marajuca, in particular, creates a natural dewiness in the skin, so the glow lasts even after you wipe it all off after a long day.
S$63 // Shop Here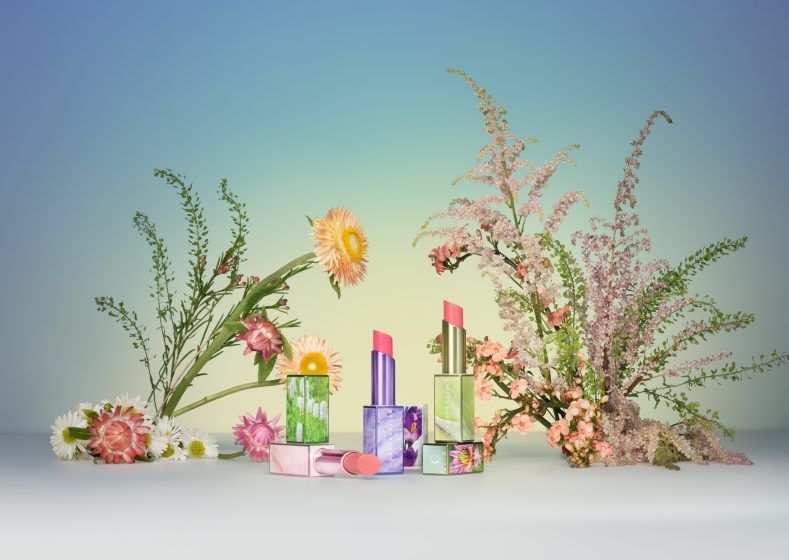 For plumper-looking lips that are nourished, Chantecaille's limited edition lipstick collection this season comes with a glossy finish, and are each inspired by the mesmerising colours of Transylvania's Hârtibaciu Valley. It doesn't hurt that they're infused with hyaluronic acid for all-day hydration too. Available in three delicate pink hues: Carpathia (a soft apricot blush), Crocus (a bright pink), and Meadow (a peachy nude).
Available at TANGS at Tang Plaza and Takashimaya Department Store.
S$91 // Shop Here
Those who prefer matte foundations will love Gucci's latest addition to its growing makeup family. The Éternité de Beauté is a 24-hour, no-transfer foundation that's perfect for all-day wear, especially if you're still an avid mask-wearer. Here, the pigmented but lightweight product leaves a comfortable matte finish that's breathable and doesn't cake, thanks to ingredients like hyaluronic acid and black rose oil. Expect full coverage and SPF 15 protection with only a single pump here. Available in 25 shades covering a range of four undertones: cool, neutral, warm, and olive.
Available at the Gucci Beauty boutique and counter at ION Orchard and Ngee Ann City respectively, as well as at Sephora and on the Sephora e-store.
S$105 // Shop Here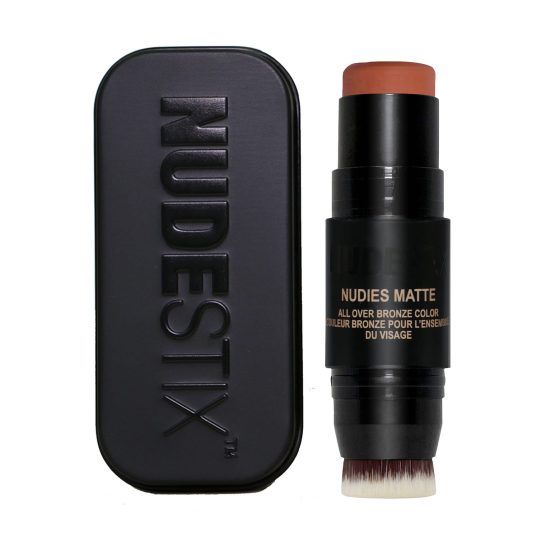 Beauty fiends would be familiar with this multi-tasking balm by now, but its latest was truly made for the summer. Formulated to leave a bronzing effect on the face, eyes, and lips, the matte balms promise a natural, warm, sun-kissed look that looks like you've been sunbathing in Ibiza all year, sans the skin damage. Trust us, a single swipe is pigmented enough to leave you glowing all day.
S$53 // Shop Here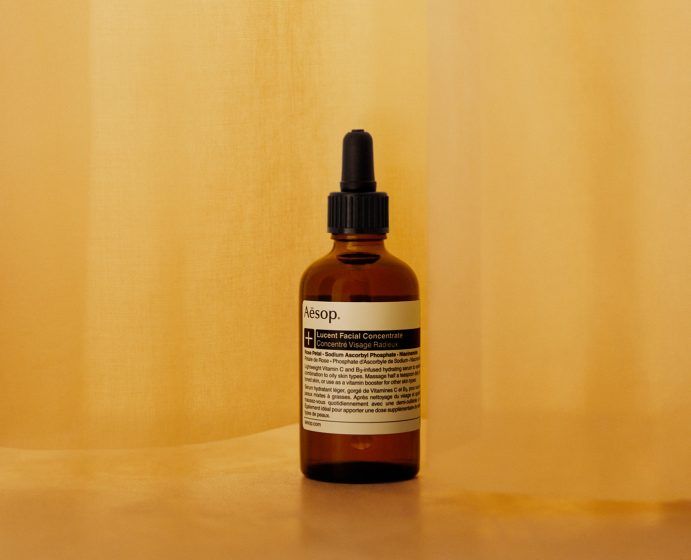 In continuing its mission of promoting a meaningful approach to skincare, Aesop has launched the Lucent Facial Concentrate, a lightweight serum that's formulated with powerhouse ingredients like vitamin C, niacinamide, and sodium Carrageenan to brighten, repair, and moisturise the skin. Essential oils of Rose Otto, Sandalwood, and Frankincense are also known to not only smell divine, but also be nourishing to the skin.
S$157 // Shop Here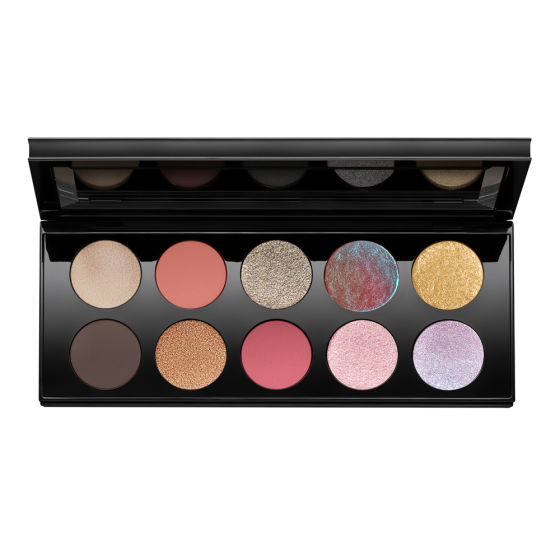 Inspired by, well, the moonlight, Pat McGrath's latest palette features 10 starlit shadows that are best described as 'nocturnal neutrals'. As always, the highly pigmented mix consists of velvety mattes, shimmery metallics, and alluring glitters, so you'll be able to create any look you want.
Available at Sephora in stores and online.
S$202 // Shop Here