There's always reason to rejoice when Lancome, Augustinus Bader, and La Mer have something new for your vanity. After all, we'd never say no to being pampered by some of the most luxurious skincare brands around. Your makeup routine is also set to get an upgrade courtesy of Tom Ford Beauty, Chanel, and Dior, so you'll want to start making those after-dark plans again.
Prefer splurging on olfactory experiences? The big boys have gone all out this month, with names like Penhaligon's, Diptyque, Frederic Malle, and Aesop all releasing fresh fragrances that you'll surely love.
Dive in as we bring you the best (tried-and-tested) new beauty products for April 2023.
16 new skincare and makeup products to cop in April 2023: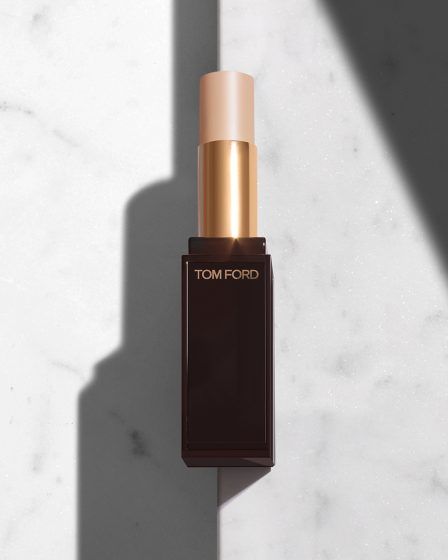 Had a long night? For all-day coverage while on the go, Tom Ford Beauty's new Traceless Soft Matte Concealer promises to be your BFF. Formulated with hyaluronic acid for instant hydration, as well as an imperfection-blurring makeup technology that conceals every imperfection, this concealer glides onto the skin seamlessly and melts into a silky smooth finish without creasing.
Available in 12 shades at selected Sephora stores and sephora.sg, TANGS Beauty Hall Level 1, Tangs.com, and Takashimaya Department Store.
S$102 // Shop Here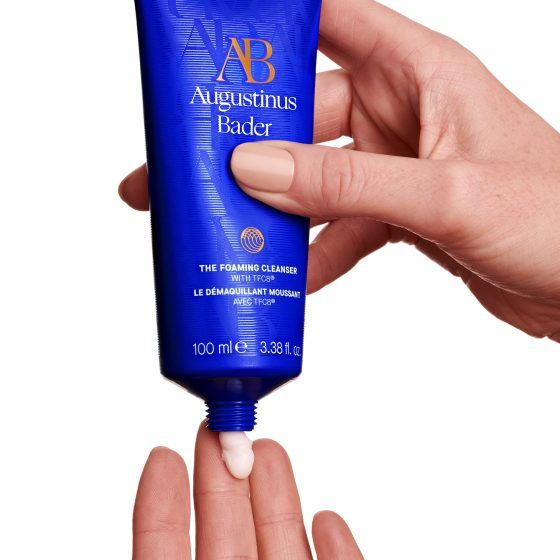 For the most pampering start and end to your day for your skin, Augustinus Bader's The Foaming Cleanser is a purifying and brightening cleanser that you'll fall in love with. The luxurious formula transforms from cream to a light-as-air foam, and sees ingredients such as Landsat Leaf Extract, Orobanche Rapum Extract, Niacinamide, and Vitamin C to lift impurities, makeup, and excess oil while ensuring that your skin is moisturised, fresh, and bright.
The brand's proprietary TFC8 kickstarts the cellular-renewing process right from the start of your routine, prepping the skin for the rest of the Augustinus Bader products in your skincare arsenal.
Available at Sephora ION & Raffles City, as well as online at the Sephora e-store.
S$100 // Shop Here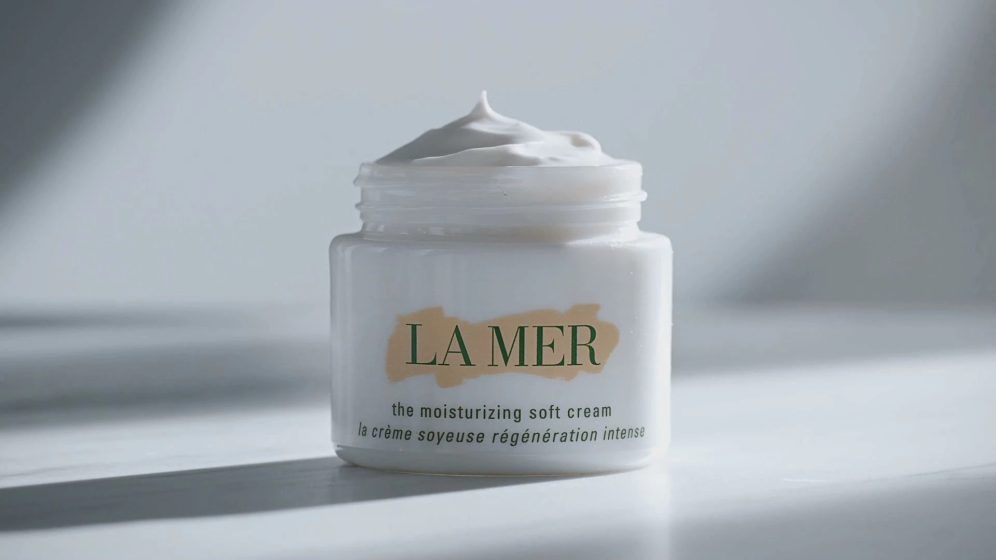 La Mer boosts the performance of its proprietary Miracle Broth this year with its new Moisturizing Soft Cream, a lightweight moisturiser that's formulated with billions of Multi-Sized Moisture Spheres that burst into the skin upon application, delivering the Miracle Broth to the skin where it needs it most. This technology accelerates the skin's activation of lipid production, which int he long run is vital to plump, youthful looking skin. The best part? The cream absorbs into the skin with a non-greasy finish, so you can use it both day and night.
Available in 15ml (S$174), 30ml (S$350), 60ml (S$625) and 100ml (S$940) via the La MerHome Concierge (+65 9621 5238), La Mer Marina Bay Sands, the La Mer Official Flagship Store on Lazada, Sephora stores island wide and Sephora.com.sg, iShopChangi, and all authorised retailers (Metro, Takashimaya, TANGS). 
From S$174 // Shop Here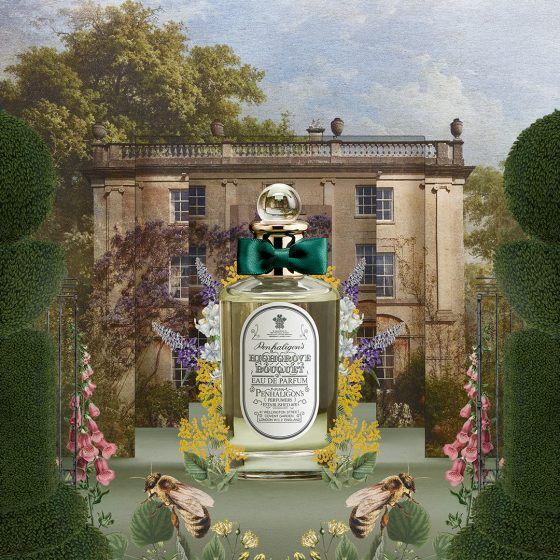 Not one to shy away from its British heritage, Penhaligon's turns to The Cotswolds this time for its latest fragrance, and rightfully so. Between July and August, the Tila Petiolaris (aka weeping silver lime) in Highgrove Gardens releases a distinctly bright and earthy scent that transforms the area at summertime. That very fragrance is captured here, paired with warm woods like cedar, as well as delicate florals like lavender, geranium, mimosa, and the ultra-rare Orris.
Available at Penhaligon's boutiques, on sephora.sg, escentials.sg and at the Sephora ION Orchard store.
S$310 // Shop Here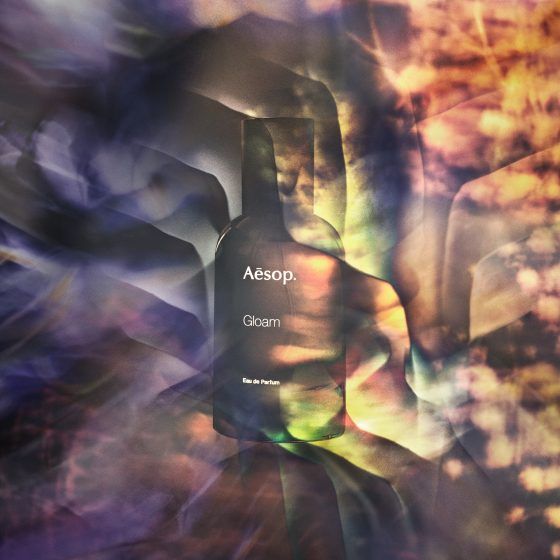 If it's an escape you need, Aesop's fifth instalment of Othertopias is your ticket to another dimension. This time, the fragrance wants to conjure the dreamscape, and so uses a complex web of rich, warm spice, as well as delicate floral notes to evoke an imaginary landscape that invokes reverie while enchanting the mind. Expect exotic notes that range from pink pepper and cardamom, orange flower, saffron, and clove, to Maté and Rose and Jasmine Sambac.
Available at Aesop stores and online here.
S$255 // Shop Here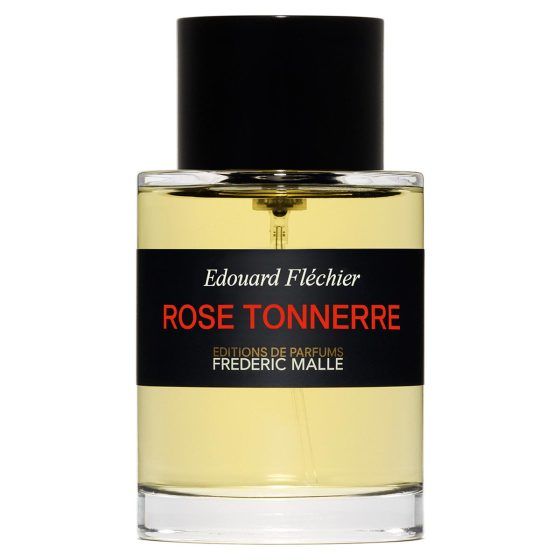 Crafted by the fragrance maestro Edouard Fléchier himself, Rose Tonnerre is a beautiful rendition of a rose fragrance which is perfect for sensual evenings out. The delicate floral notes of rose are combined with notes of vetiver, patchouli, and castoreum, for a gothic, woody, and slightly, dare we say, animalistic finish. Bold, dark, gritty, and sexy, the genderless perfume was clearly created for the bold.
Available at Essentials in stores and online here.
S$595 // Shop Here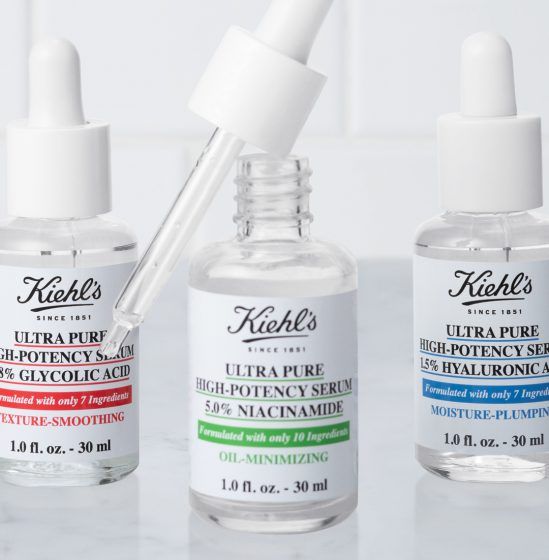 Kiehl's gets serious this April with not one, but three new highly effective serums for its new skincare series. Designed to be highly effective with as little BS as possible, the serums are formulated with only 10 ingredients or less, and each includes one key ingredient for maximum results depending on your skincare woe. The 5.0% Niacinamide Serum, for example, is perfect for oil control, while the 1.5% Hyaluronic Acid Serum puts the bounce back to your skin. For those looking to exfoliate safely, the 9.8% Glycolic Acid Serum promises smoother looking skin without the irritation.
Available online here and at Kiehl's stores and counters islandwide.
S$42 each // Shop Here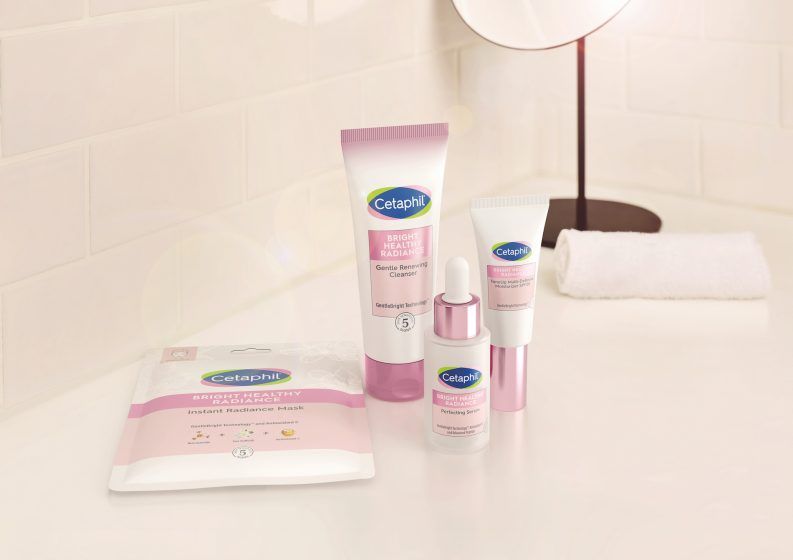 If you suffer from sensitive skin and have struggled to find a brightening skincare routine that doesn't irritate it further, we have good news for you. Cetaphil's latest skincare line is dedicated to brightening even the most sensitive of skin, with GentleBright Technology – a gentle but effective combination of Sea Daffodil and Niacinamide – that corrects dark spots without triggering irritation. Advanced Peptide and vitamin C are also added for additional brightening effect. Start your routine with the line's Gentle Renewing Cleanser, before revitalising the skin with the Perfecting Serum and Instant Radiance Mask.
Available at Guardian, Watsons, Unity as well as Lazada and Shopee.
From S$18.90 // Shop Here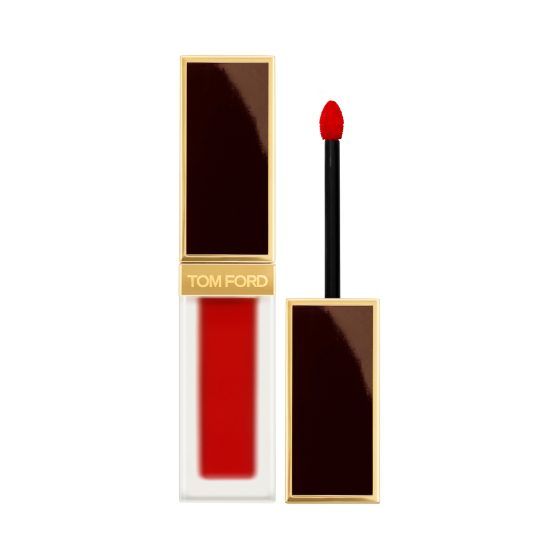 We're not kidding when we say that these babies don't budge. The new long wearing, transfer-resistant shades are richly pigmented and melt luxuriously into the lips without seeping into fine lines, and are infused with black rose oil extract and seaweed extract to keep your puckers nourished. Available in 10 shades for any occasion.
Available at selected Sephora stores and sephora.sg, TANGS at Tang Plaza, Beauty Hall Level 1, Tangs.com, and Takashimaya Department Store.
S$77 // Shop Here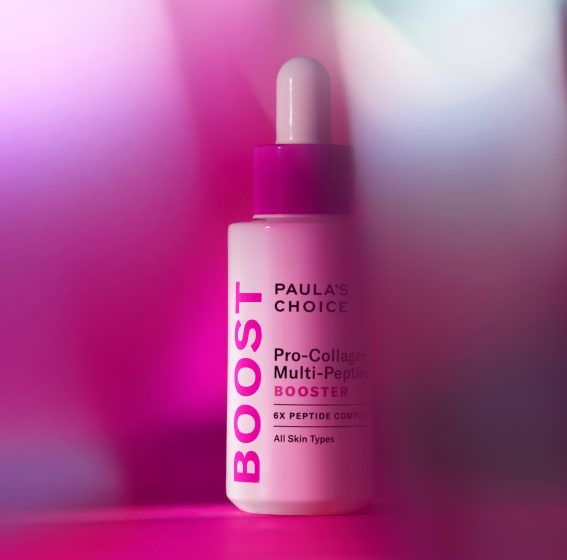 With extensive peptide technology under its belt, this lightweight gel booster has been designed to support collagen and elastin production, helping to rebuild and strengthen the skin at a deeper level. Hyaluronic acid and amino acids also nourish and firm the skin, so expect plumper skin with smoothened wrinkles over time.
Available on Shopee, Lazada, Zalora, Amazon and at selected Unity outlets. 
S$88 // Shop Here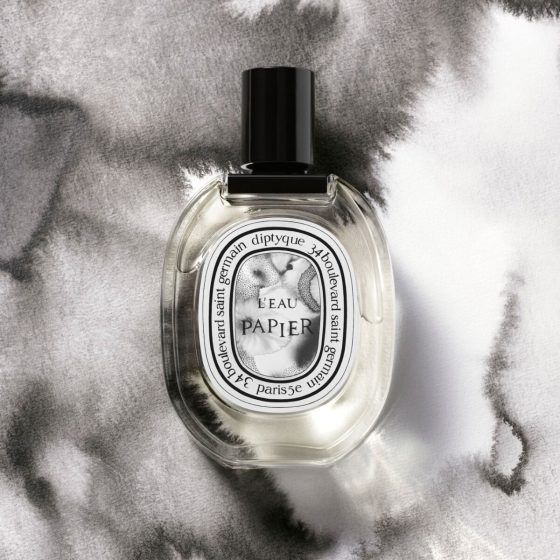 Diptyque might be known for drawing inspiration from the unlikeliest places for its new scents, but this one's more of a well, feeling. A tribute to creation, this fragrance pays homage to water and paper, fusing the lightest notes of white musk, Blonde Wood, and mimosa with the familiar scent of rice steam, creating the dreamiest, most ethereal scent that layers and transforms over the skin, just as ink does on paper.
Available at Diptyque boutique Raffles City, Diptyque boutique Takashimaya S.C, Diptyque Tangs at Tangs Plaza, escentials Paragon and escentials.com.
From S$165 // Shop Here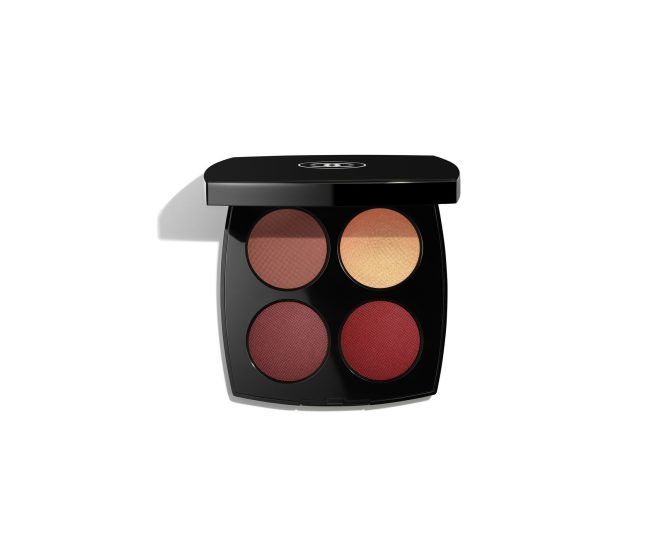 Red has always been a makeup colour that's been confined to the lips and cheeks, but what if we told you that it would be used everywhere? Chanel's new collection spotlights the bold colour through and through, starting with its iconic palette, this time supersized to become a multi-purpose dream. Available in four matte and satin shades, the palette can be applied on the cheeks like a blush, on the highest points of your face like a highlighter, or even as an eyeshadow.
Available on the CHANEL Fragrance & Beauty e-shop, as well as all fragrance and beauty boutiques and counters.
S$149 // Shop Here
13/16 Kerasilk Silk+ Smoothing Shampoo and Conditioner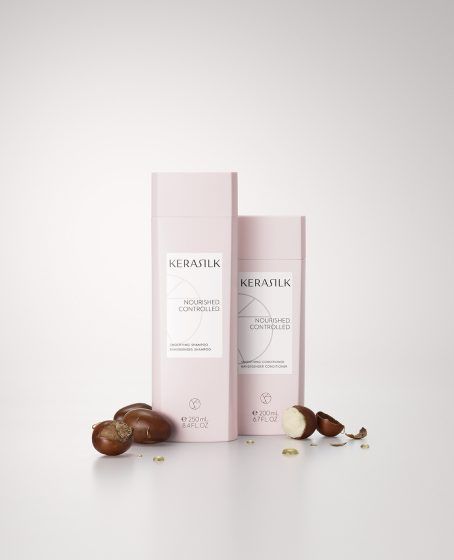 For hair that doesn't transform for the worst with the humidity, you'll want to add this smoothing shampoo and conditioner to your routine, pronto. Infused with Silk+ technology, which marries Kerasilk's exclusive Biomimetic Silk that contains versatile amino acids, as well as a nourishing concoction of ingredients, this duo tames flyaway hairs and helps keep your hair under control all day. Over time, the innovative haircare products promise to help your hair grow stronger and shinier.
Available at Chez Vous Hair Salon, Hairwerkz, Kim Hair Gallery, O'Color Hair, Picasso Hair Studio, and Roots – Where Hair Begins.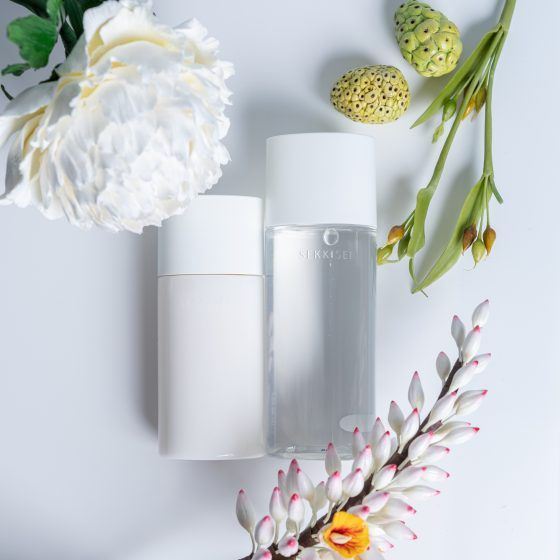 Those familiar with Japanese skincare would know Sekkisei to be one of the most well known brands around. To cater to very sensitive skin, the brand has formulated a new line with an improved gentle formulation, which targets dryness and irritation directly from the source. The Refining Milk is lusciously moisturising and light, with a velvety texture that creates a protective barrier to seal in moisture while maintaining the skin's natural balance. Within, a unique blend of Asian herbs and botanicals – what the brand calls ITOWA – helps your skin heal without triggering any adverse reactions.
Available in all KOSÉ Department Store Counters, all Welcia-BHG, selected Guardian stores and KOSÉ flagship store on Lazada and Shopee.
S$48 // Shop Here
15/16 Guerlain Double R Renew & Repair Advanced Eye Serum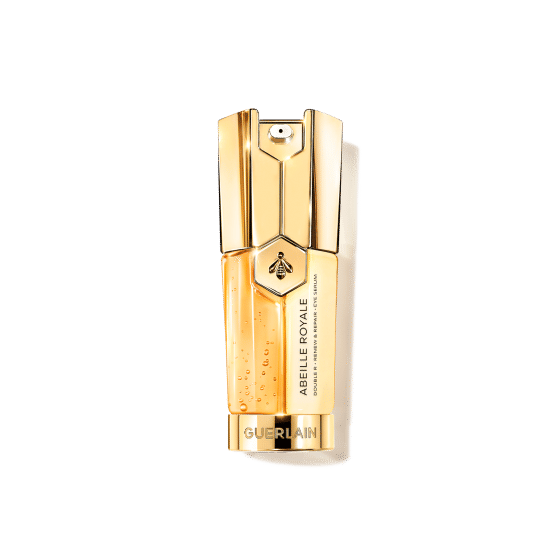 We all know the healing benefits of honey, so it's no surprise that Guerlain has tapped into this superfood for its skincare line Abeille Royale. The latest to join the iconic range is the Double R Renew & Repair Advanced Eye Serum, which harnesses the reparative powers of honey to bring radiance and lift back to the delicate eye area, banishing wrinkles and bringing firmness back to the skin, while correcting all types of dark circles.
Available in all Guerlain Boutiques and department stores.
From S$258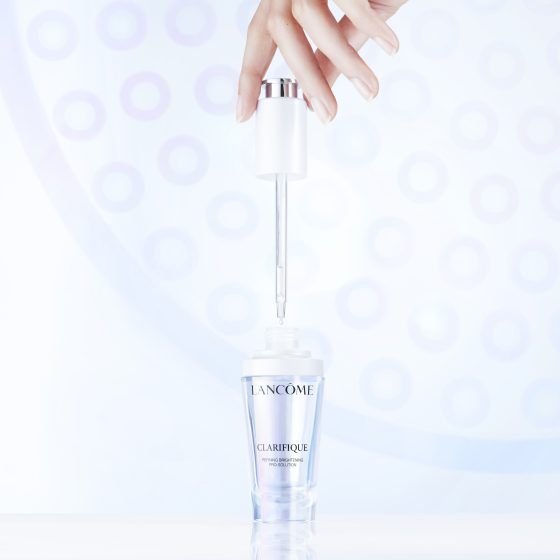 Water peel procedures are a non-invasive treatment that's gaining traction in Korea, but you won't have to travel far to experience its benefits. Lancome's Clarifique Pro-Solution is a brightening serum that 's been designed to deliver the same results, all while being gentle on your skin with a sensorial watery-gel texture. Three derm-actives – PHA, pure niacinamide, and Beech Bud Extract – work together to correct, dark spots, acne marks, pores, and blackheads on the skin, all while brightening and resurfacing the skin to reveal a more even skin tone.
Available at all Lancôme counters, department stores, Lancôme e-Boutique, Lazada and Sephora.
From S$180 // Shop Here
This article was first published on Lifestyle Asia