The new collection sheds light on the legacy of Gucci's former creative director Alessandro Michele, who made the brand one of the most talked about luxury frontrunners. 
Gucci introduces teddy bear-shaped Minaudière bags
The 'GG' version comes in a silver and black tone, while its rainbow chevron counterpart exudes vibrant colours. Both pieces have been given a full-crystal covering, resin eyes and a gold-toned nose decorating the teddy's face.
While the "GG version" features the brand's monogram across the bear's stomach, the rainbow chevron showcases it only on the paws. Lastly, the bags come with a trendy gold-toned chain strap. Gucci's teddy bear bag costs a whopping £35,130 (about $43,000 USD), and you can check the purchasing details on the brand's website.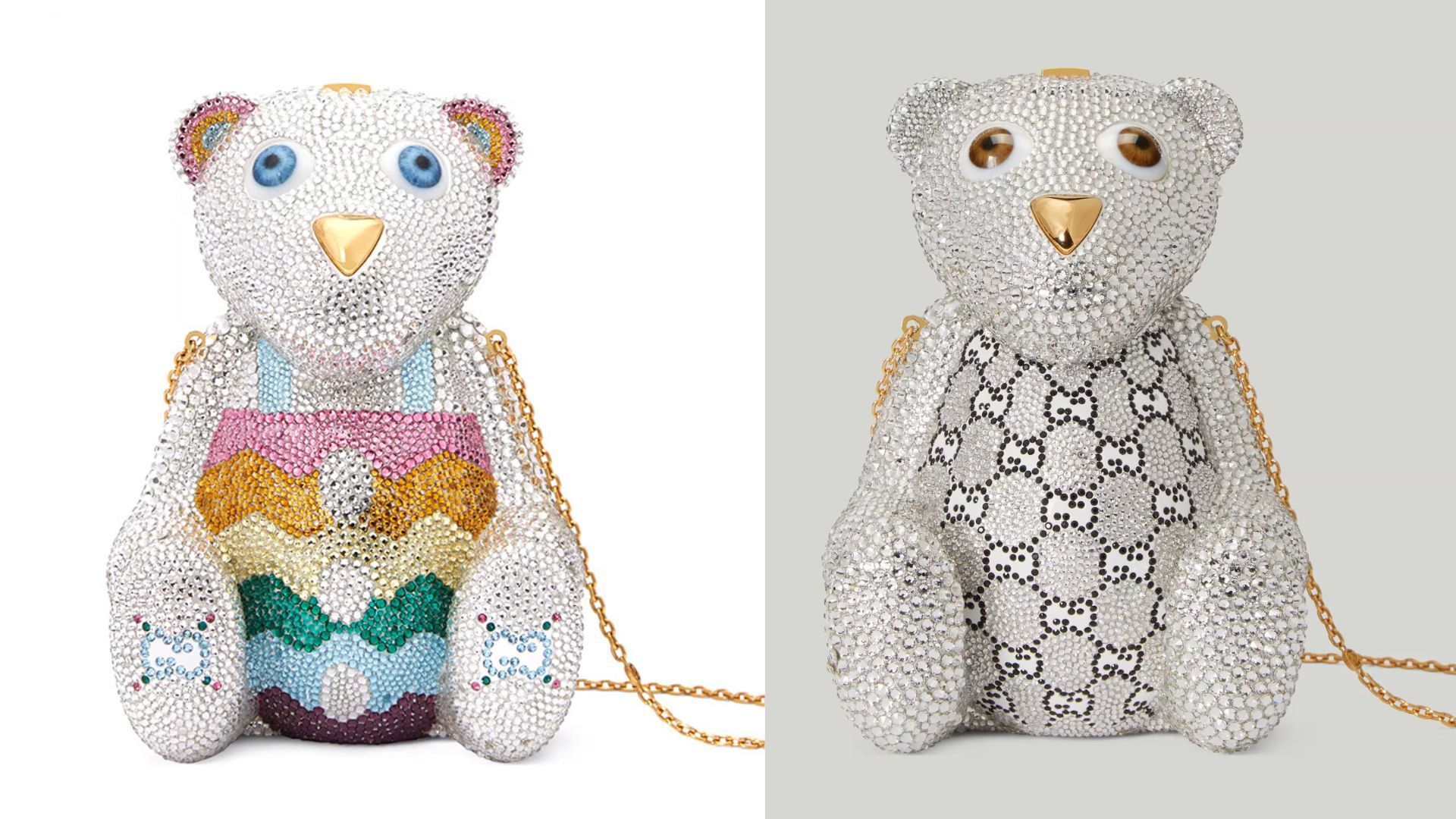 Alessandro Michele's long-standing partnership with Gucci
Italian fashion designer Alessandro Michele left Gucci in November 2022 after holding the reigns for seven years. According to The Guardian, Gucci's revenue almost tripled during his leadership, going from €3.9bn in 2015 to €9.7bn in 2021. Following his departure, Sabato De Sarno was named the newest creative director.
Michele shared a statement announcing his departure, wherein he thanked the luxury brand for being his 'home and adopted family'. "To this extended family, to all the individuals who have looked after and supported it, I send my most sincere thanks, my biggest and most heartfelt embrace," he wrote at that time.
(Hero and feature image credit: Gucci's website)
This article was first published on Lifestyle Asia